»Dzanga-Sangha provides one of the last remaining wildlife refuges for species such as the forest elephant and the western lowland gorilla.«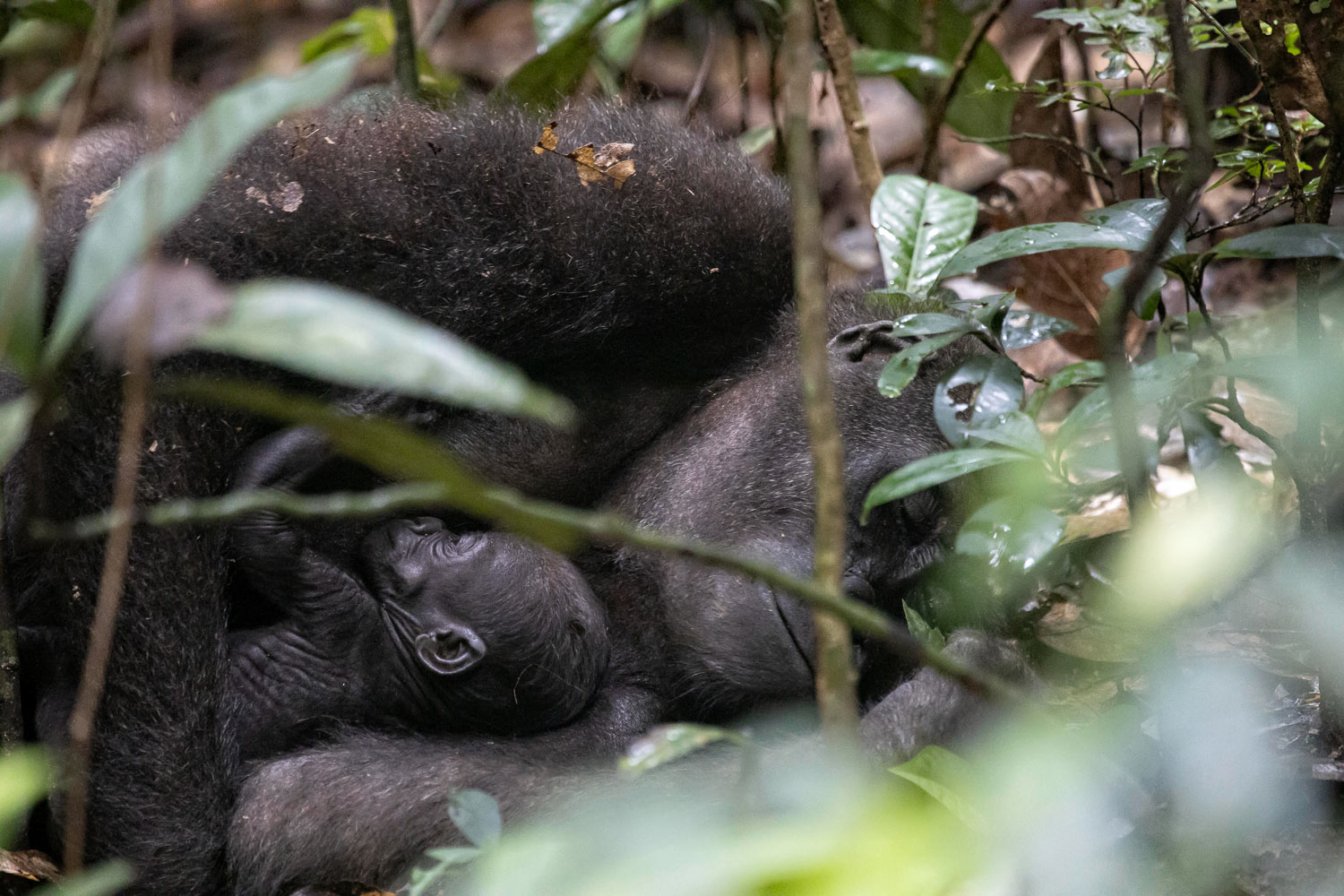 Nuria Ortega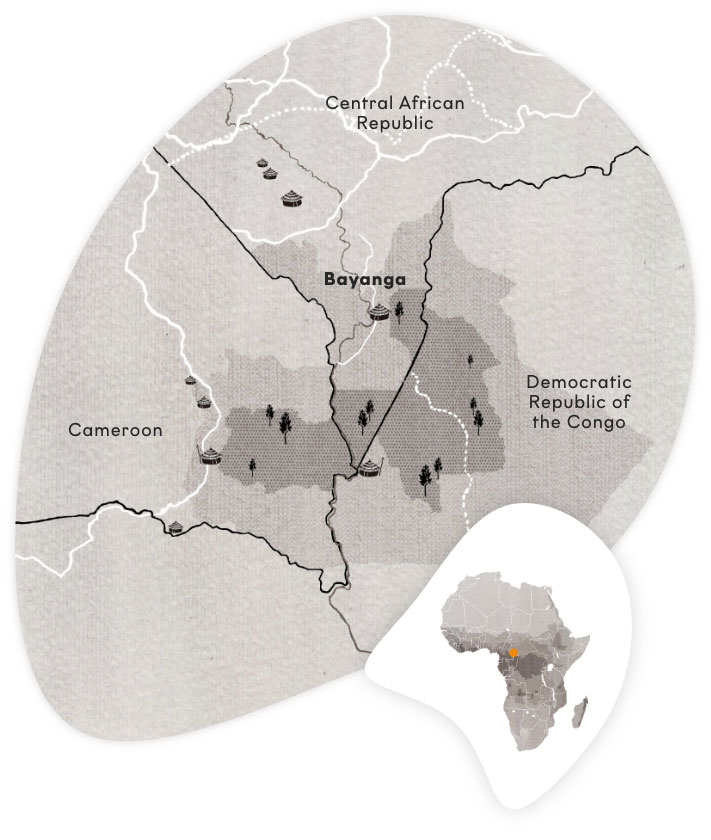 Dzanga-Sangha: At the Core of the Sangha River Tri-national Complex
Today, the DSPA forms the core of the Sangha River Tri-national (TNS). Together with Lobéké National Park (Cameroon), and Nouabalé-Ndoki National Park (Republic of Congo) and their respective buffer zones, the TNS forms an extensive trans-border conservation initiative, covering 17,000 km2.
Climate
The region receives an average annual rainfall of 1,500 millimeters (Bayanga 1,350 mm; Salo 1,600 mm). Bayanga, located in the transitional zone between two climate types – equatorial Congolese and subtropical –, presents an almost bimodal rainfall pattern.
A Transboundary Protected Area Complex
Forming the first transboundary protected area complex within the Congo Basin, this collaboration has built strong landscape-based conservation efforts among the three countries and provides one of the last remaining wildlife refuges for -species such as the forest elephant and the western lowland gorilla. In 2012, the TNS was inscribed as a UNESCO World Heritage Site.
A Multi-faceted Approach
The TNS partners have adopted a multi-faceted approach to conservation, including national and tri-national anti-poaching patrols to ensure effective surveillance and to stop poaching, smuggling of ivory and arms, and illegal fishing. The partners also collaborate closely on bio-monitoring and ecotourism.
A Successful Collaboration
To achieve the goals of integrating nature conservation and sustainable development, the active participation of the local population is crucial. The government of the Central African Republic takes part in the management of the DSPA as the deputy director is employed by the  Ministry of  Water, Forestry, Hunting and Fishing.  While the endeavor is challenging, the aim is to conserve Dzanga-Sangha and its unique fauna and flora into the next century.
The Beginning
The Central African government acknowledged Dzanga-Sangha's uniqueness by formally controlling hunting in the area and creating a sanctuary for elephants and bongos.
Studies
Numerous scientific studies confirmed the high abundance of wildlife in the region, including endangered species such as the forest elephant, the bongo, the forest buffalo, the western lowland gorilla and the chimpanzee.
Management Plan
The first management plan was submitted to the government of the Central African Republic in 1986.
The DSP
The World Wildlife Fund for Nature, in collaboration with the Central African Ministry of Water, Forests, Hunting, Fishing and the Environment (MEFCPE), launched the Dzanga-Sangha Project (DSP) to manage the future national park and buffer zone.
Establishment
The multi-use Dzanga-Sangha Dense Forest Special Reserve (3,159 km2) and the strictly-protected Dzanga-Ndoki National Park (divided into the Dzanga (495 km2) and Ndoki (727 km2) sectors) were officially established.
The DSPA
The Dzanga-Sangha Project, its long-term durability now proven, was renamed the Dzanga-Sangha Protected Area (DSPA).
Unesco World Heritage
Inscription as a UNESCO World Heritage Site as part of the Sangha River Tri-national Complex, together with Lobéké National Park in Cameroon and Nouabalé-Ndoki National Park in the Republic of Congo.
WWF co-management
WWF signs a co-management agreement with the Ministry.
Nuria Ortega
Learn more about Dzanga Sangha
---