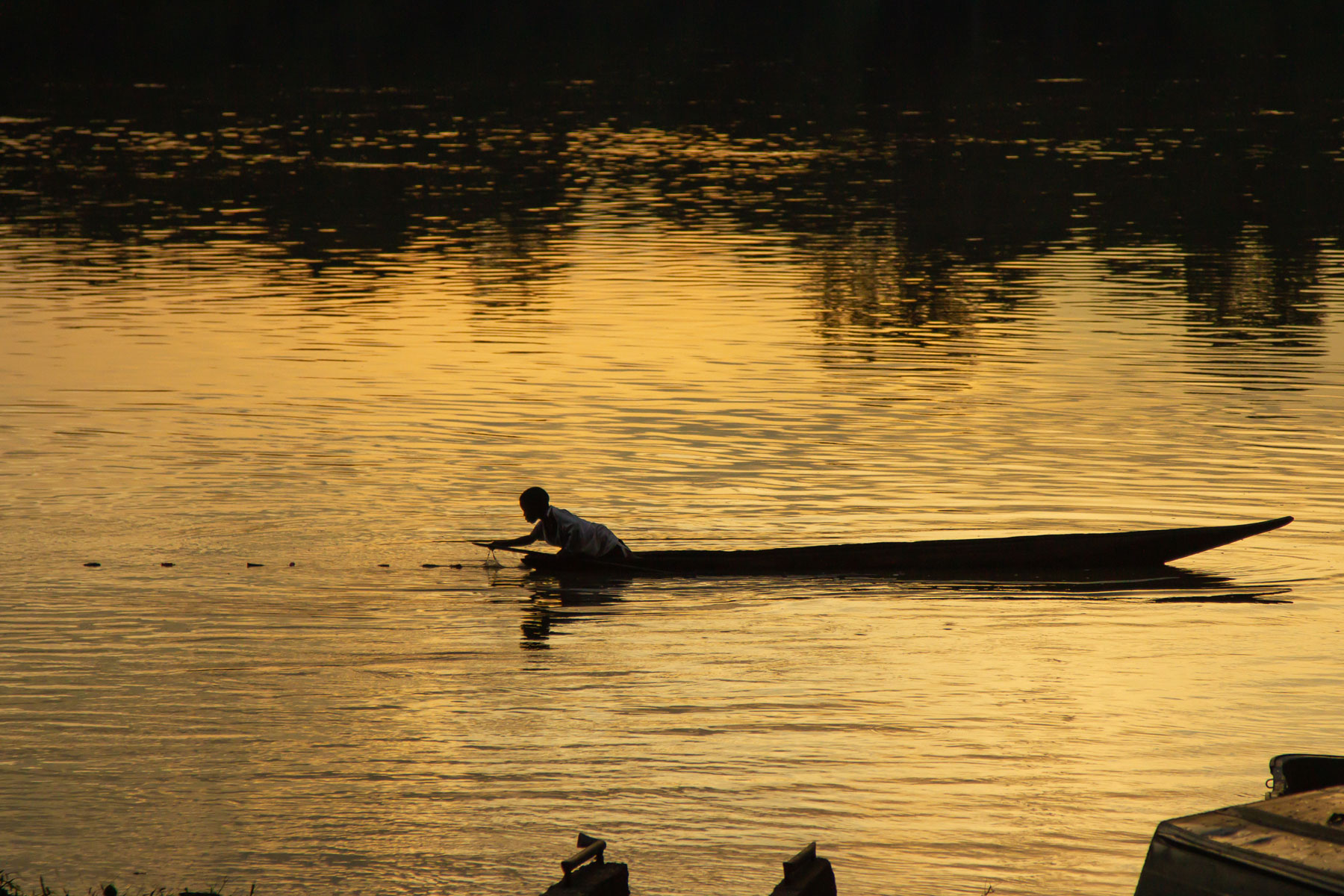 Nuria Ortega
Many other fascinating rainforest wildlife species, such as the sitatunga and the forest buffalo can be observed. Often visited by bongos, the largest species of forest antelope, the protected area is also a paradise for birdwatchers.
The richness of this landscape includes the tropical forest as well as the possibility of experiencing parts of the Ba'Aka pygmy and Sangha Sangha cultures, such as traditional net-hunting with the Ba'Aka and canoe trips on the magnificent Sangha River.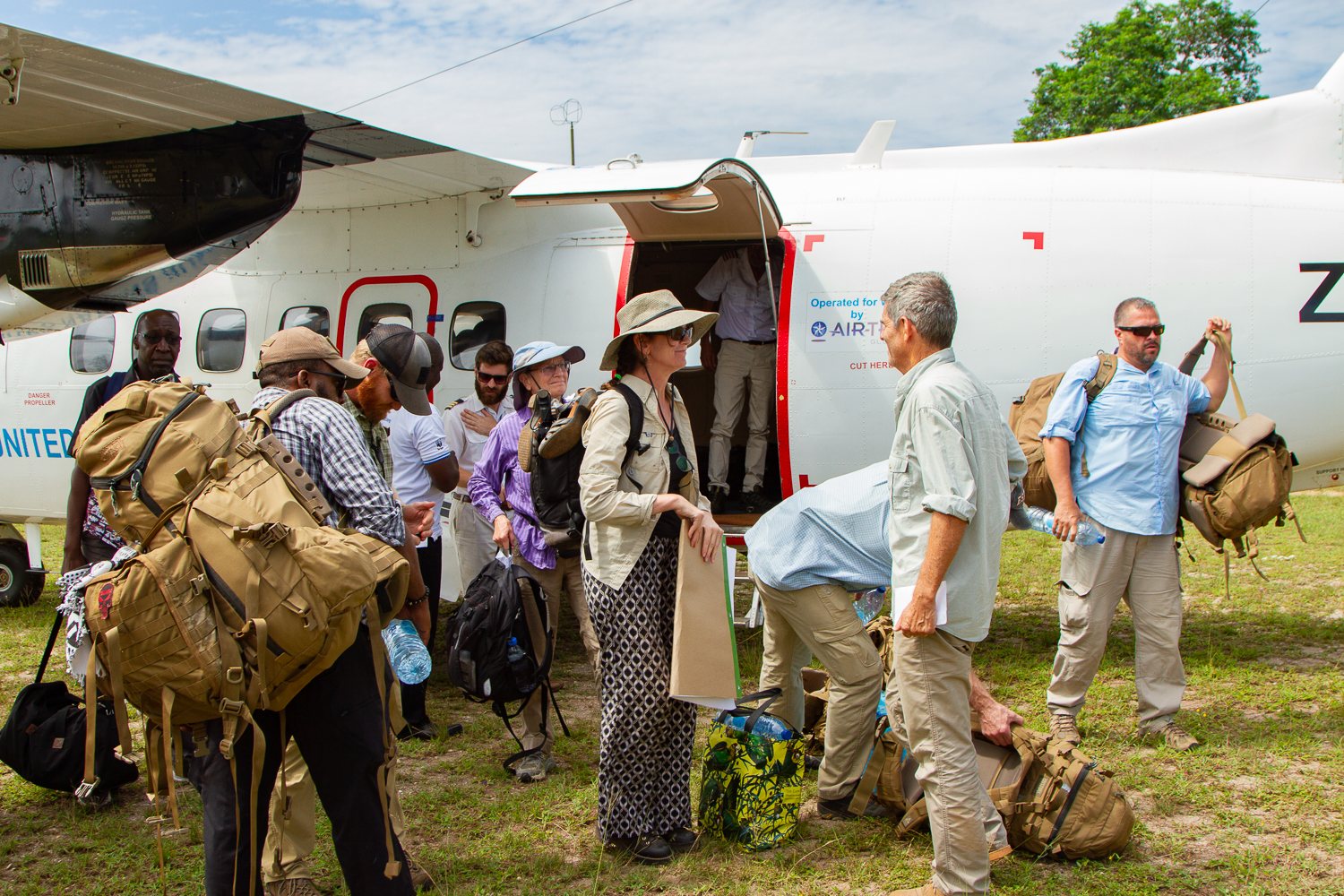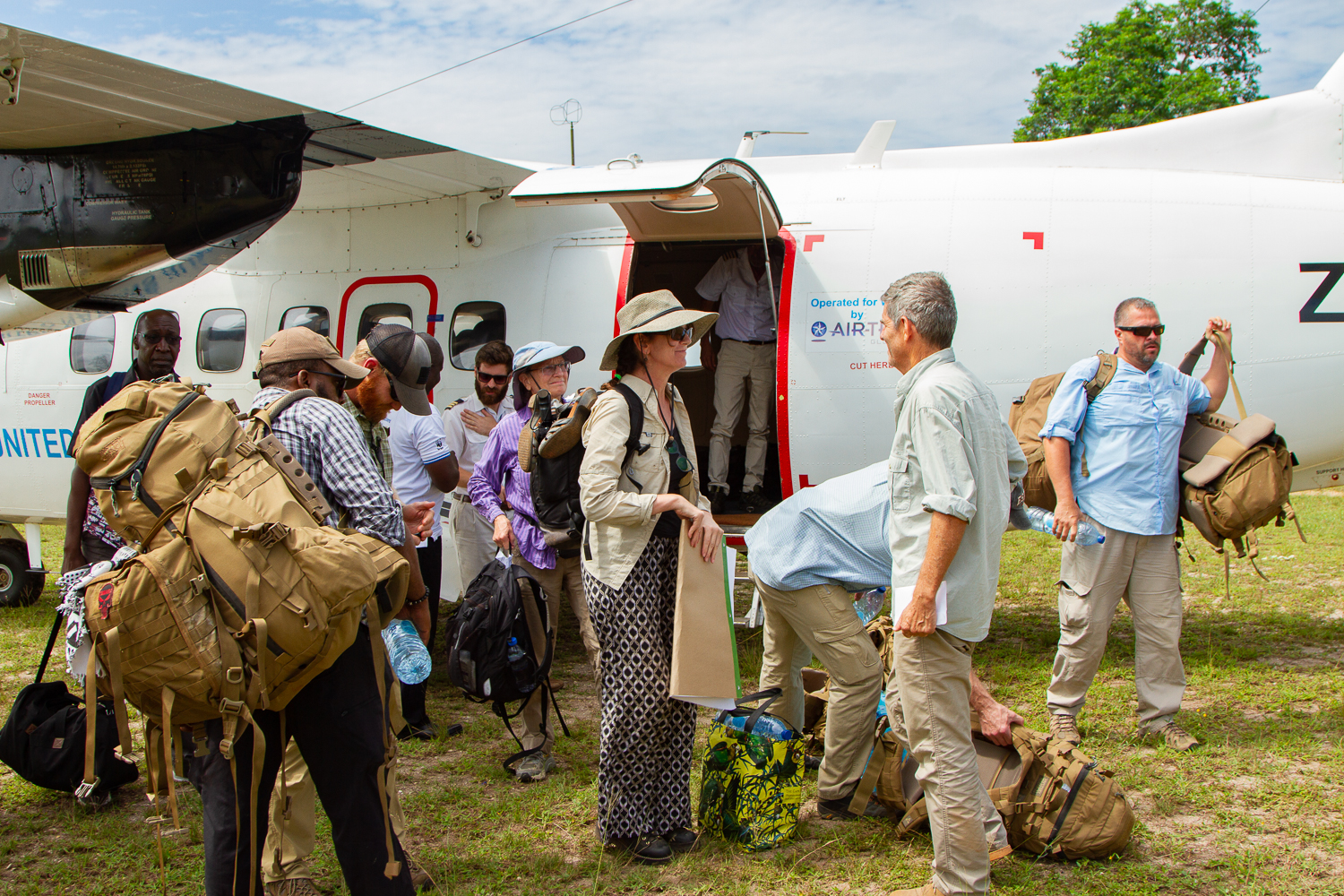 Nuria Ortega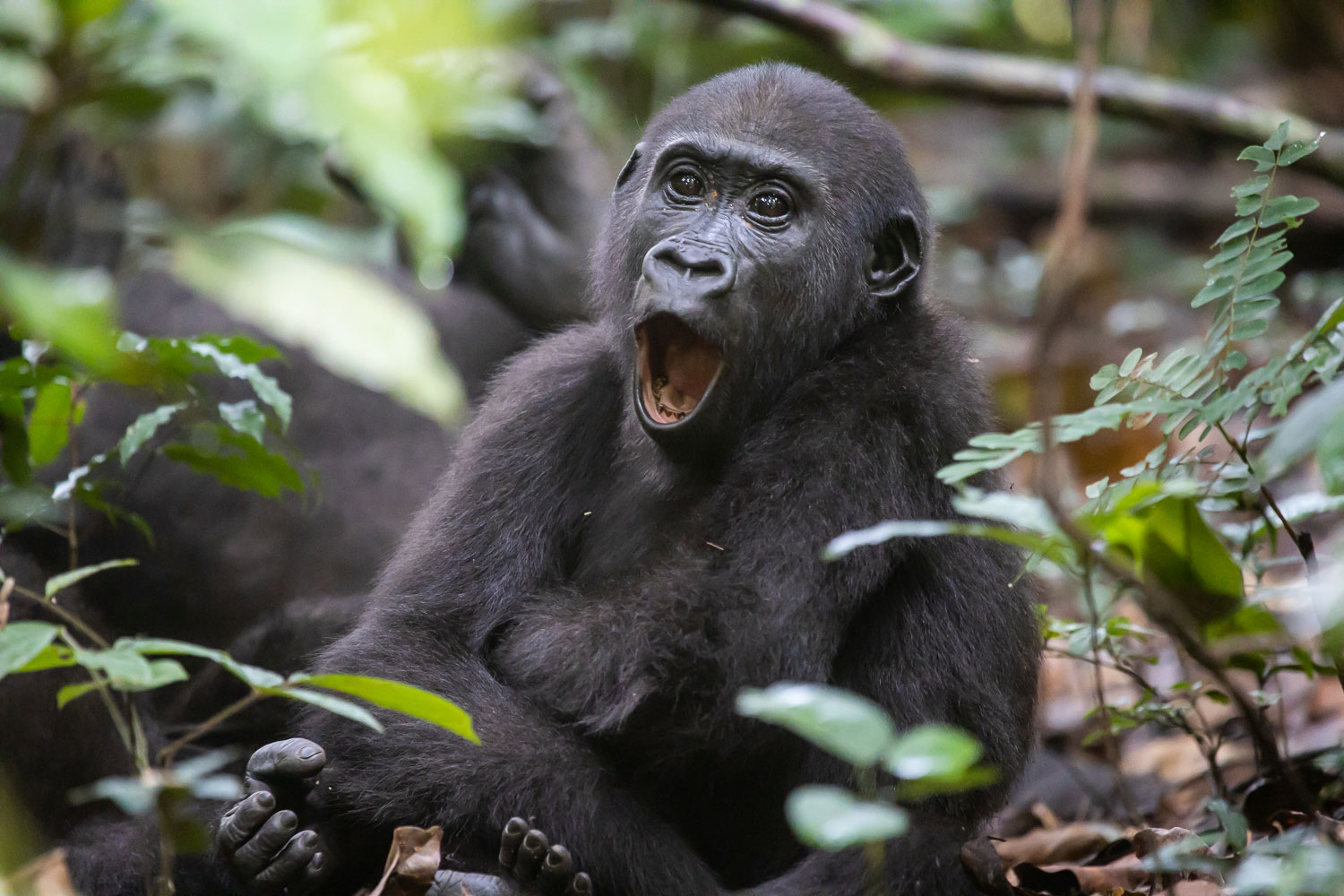 Nuria Ortega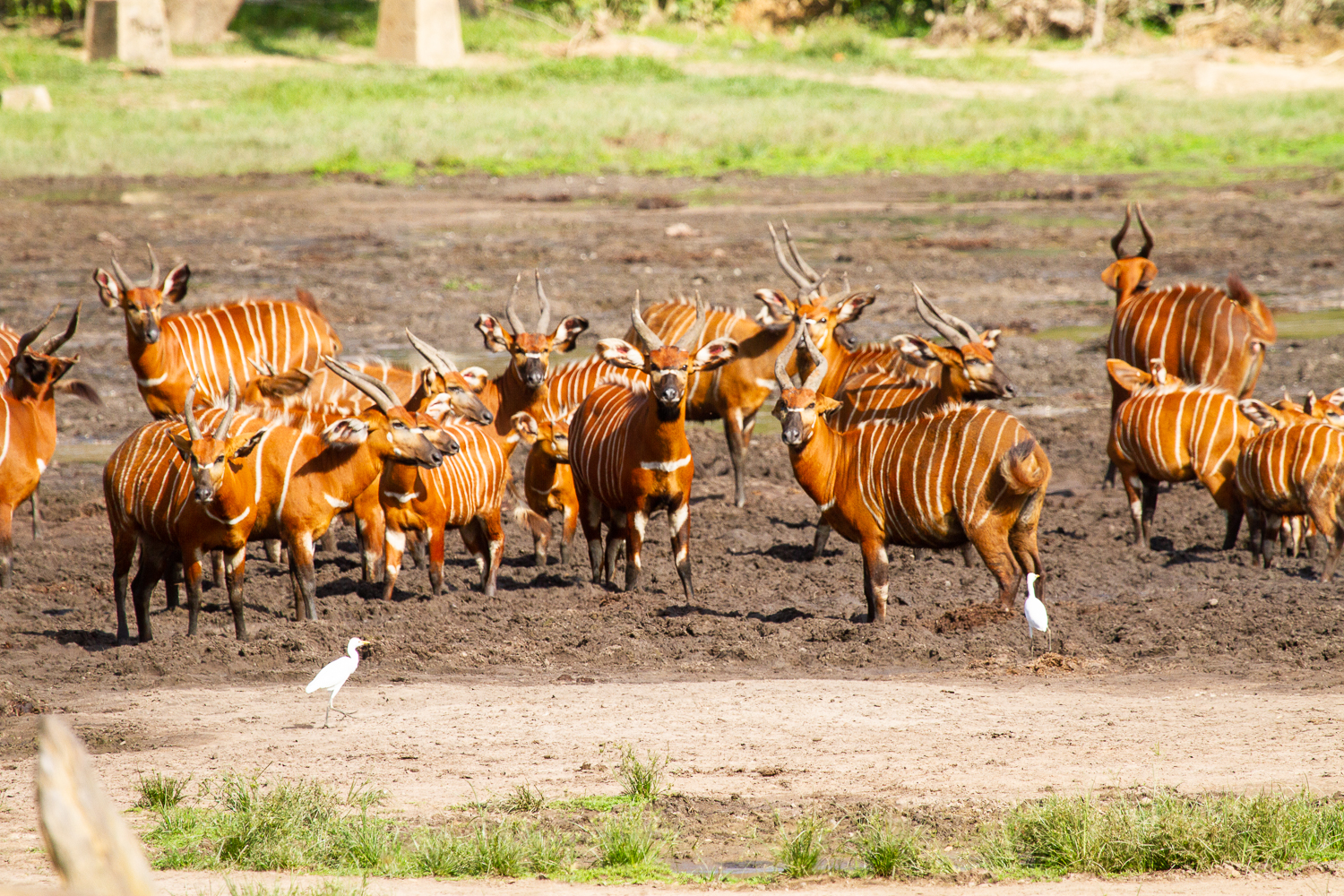 Nuria Ortega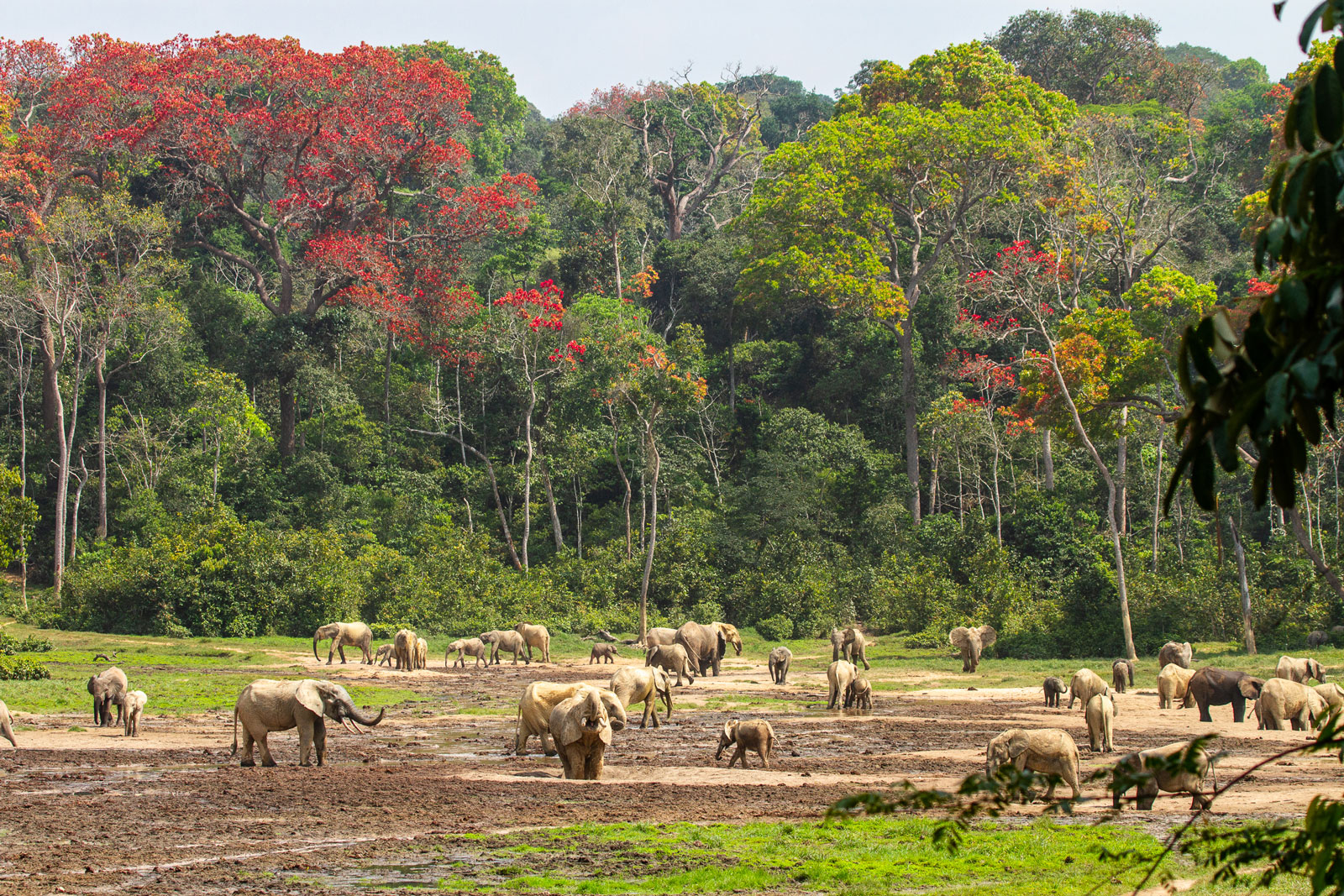 Nuria Ortega
Miguel Bellosta
Essentials for traveling to Dzanga-Sangha
Get closer to the most fascinating journey of your life. Find the essentials in our download section. Start your exciting journey without losing any time for organizational issues … just keep reading.
Health Issues
With respect to the most recent health issues, we recommend you protect yourself with vaccination. Yellow fever vaccination is required to enter Central African Republic. CAR is in a chloroquine-resistant malaria zone. Please consider taking appropriate prophylactic measures against malaria and using insecticides / protective clothing. A good website for up-to-date travel health information is www.redplanet.travel. During the wet season, it is recommended protecting yourself against tick and mosquito bites. Wearing long sleeves, long pants, hats, and shoes (rather than sandals) is essential. For rural and forested areas, boots are preferable, with pants tucked in, to prevent tick bites.
Visas
You are required to obtain a visa from the Embassy of the Central African Republic in your country before your trip. There is a fee for the tourist entry visa ( €50 as of the summer of 2019).
If your country does not have a representation of the Central African Republic, you will be able to get the visa on arrival in Bangui. In that case you will need to have a "message porté".
Countries exempt from visa for Central African Republic:
USA, Israel, Senegal, Burundi, Cameroon, Côte d'Ivoire, Liberia, Niger, Republic of the Congo, Rwanda, Chad.
*Request a "message porté"
We are able to make prior arrangement if you send your request in advance.
Please send us your flight schedule and a copy of your passport via email.
We will get the "message porté" for you from the police station.
As soon as we receive it, we will send it to you via email. You will only have to print out the document and you will be able to check in for Central African Republic.
Please do not forget to bring 2 passport pictures and €50 in cash (US dollars are not accepted). You will have to pay on arrival and you will need both pictures for the visa.
International visitors - COVID-19 rules, from October 2021
International visitors must be vaccinated, except for persons who cannot be vaccinated due to health problems. In the latter case, they must have a current PCR test. These documents must be available prior to travel and less than 48 hours old.
On the day of the gorilla visit, everyone must get an antigen test done in our on-site laboratory. The result will be available after 15 minutes. If the test is negative, the visit is possible. In case of a positive antigen test, we will do a PCR test to confirm the result. The visit is not possible and the person must be immediately quarantined until the results are available.
Travel to and from Dzanga-Sangha National Park
Air France, Royal Air Maroc, Askay, and Kenya Airways have regular flights to Bangui, Central African Republic.
From Bangui, you can travel by car or by plane to DSPA.
We are happy to help you with booking if you wish.
Car Travel
Please be aware that roads in Central African Republic are in quite a bad shape. Traveling by car can be an adventure! If that is what you are looking for, we can help you arrange a car from Bangui to Bayanga. Distance is about 500 kms and it can take 12 -15 hours. The car rental costs range from €125 to € 150per day – fuel is not included. The fuel required for a roundtrip is approximately 160 liters -200 liters.
Plane Travel
If you wish to come by plane, flight time to Bayanga is about 50 minutes. Bayanga has an airstrip with a very good 1.4 km laterite runway. To get there, you will have to rent a propeller aircraft.
This can be done in Bangui with either Lapara or Via Air airlines. Renting a plane costs around €3,000 each way (an 8-9 seater aircraft) or €4,125 each way (a 14-seater aircraft). This cost can be shared with other tourists arriving at the same time, for that please let us know your time schedule for your trip.
International visitors can also access Dzanga-Sangha by boat, on the Sangha River, from the bordering countries of Congo, via Ouesso, and Cameroon, via Libongo.
Airport Service
You will be picked up at the airport in Bangui by a tourism specialist who will help you with visa enquiries and until your departure to Bayanga.
Overnight Bangui
Should you need to stay overnight in Bangui, we can help book a hotel for you.
Contacts of both airlines
Lapara Centrafrique
Email: compagnielapara@gmail.com
Telephone: + (236) 72 48 066
Via Air
Website: www.via-air-rca.com
Email: operation@via-air-rca.com
Telephone: + (236) 72 45 15 45