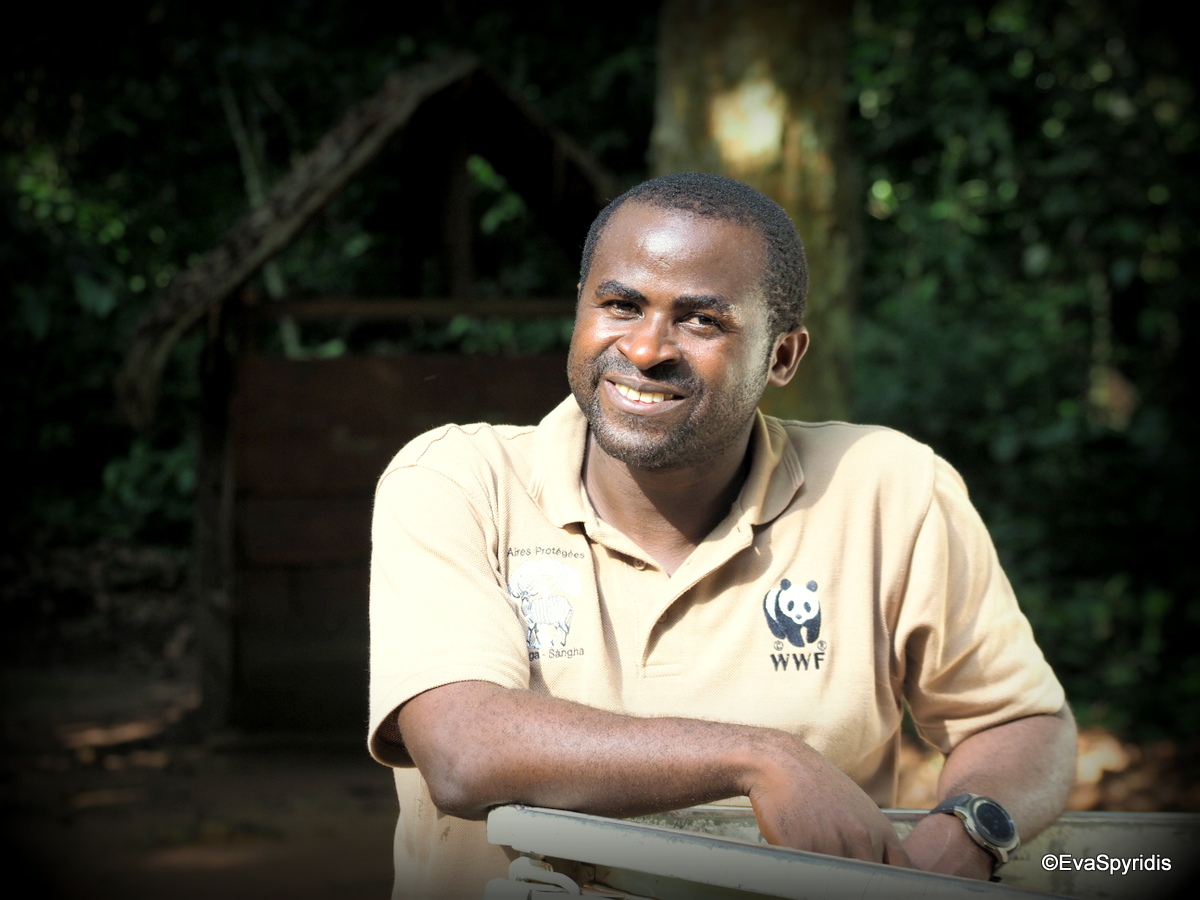 Eva Spyridis
Cameroonian with a Master's degree in primate conservation, Terence has been the Congo Basin Project Manager at WWF Germany since July. Most recently, he led the research, monitoring and forest management programme there.
What made you decide to join WWF Germany and what are your new tasks?
For one thing, I wanted to apply the many skills and knowledge I had acquired in Dzanga-Sangha at a more strategic level. And after so many years in the same place, I felt it was time to gain more experience elsewhere that would bring me closer to my big dream: taking a front seat in African conservation one day. In addition, my partner and I wanted to raise our first child in a more suitable place. When the opportunity presented itself here, I jumped at it, because I have always held WWF in high esteem. My tasks are to design, plan, raise funds,  manage and implement conservation projects in the Congo Basin.
How does it feel to protect the gorillas from Berlin now?
I cannot even say that yet. But I know that the work on the ground would not be possible without what is being done here. Protecting the gorillas and their habitat requires smart strategies and the resources to implement them. I look forward to learning more about it and contributing to it. But that also means more desk, less nature. Right. There's nothing more fulfilling than living very close to the nature we want to protect. In Dzanga-Sangha, I was awakened every morning by the calls of monkeys and birds. I will miss that as much as the opportunity to drive an hour to the camp and watch gorillas.
Which experience with the gorillas has made a most lasting impression on you?
Oh, there are so many! It is difficult to choose one. However, the birth of the twins – the first ever born to habituated gorillas in Dzanga Sangha – was outstanding. We knew the female Malui was pregnant and were not surprised to find her one morning with a baby in her arms. We were still trying to get a better look at it when one of the trackers shouted, "I think there are two!" And so it was. I was completely thrilled by this information and emitted loud cries of joy. We had to announce this news immediately! Now they are six, but I will never forget that day.
One of the trackers shouted, "I think there are two!"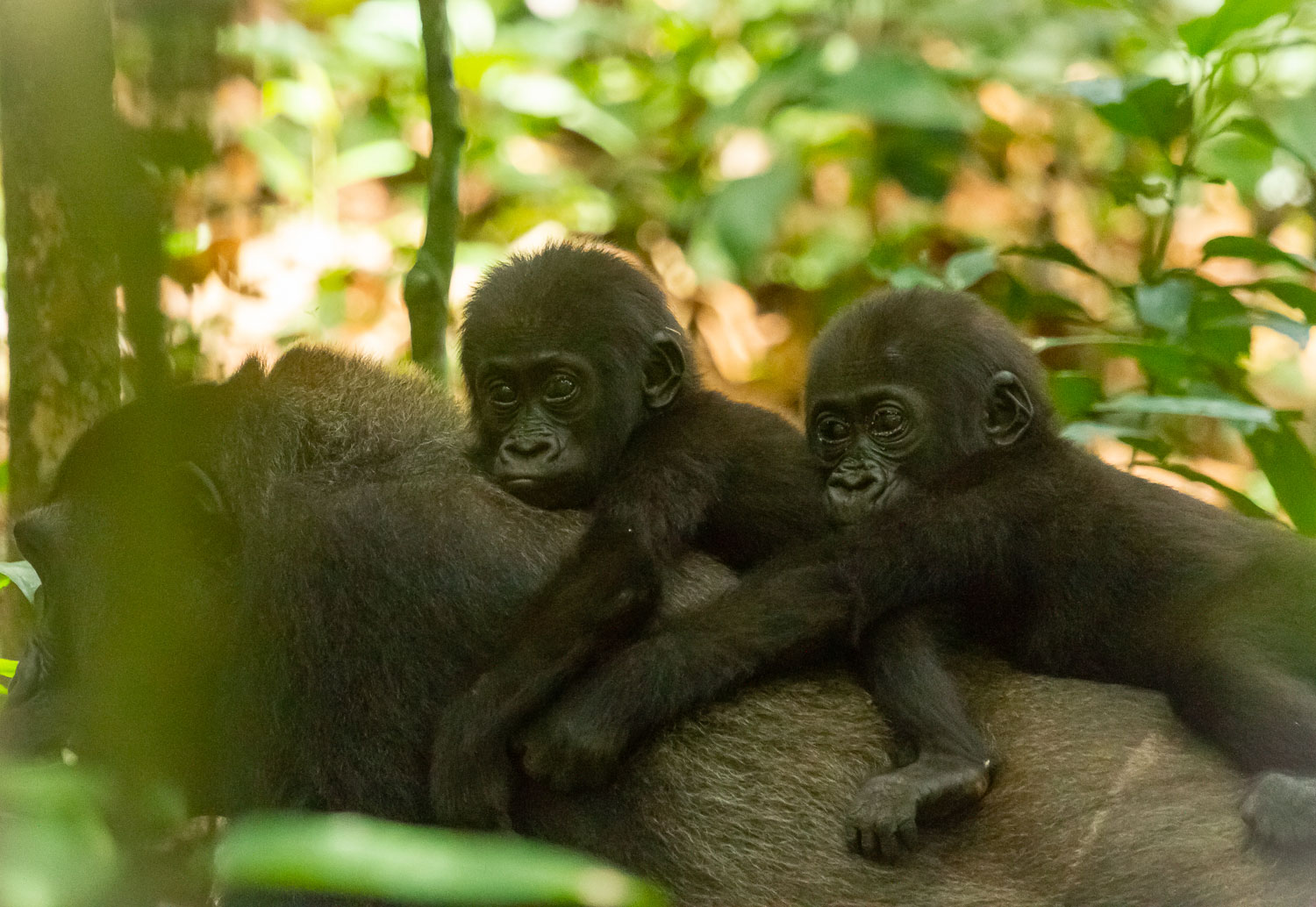 Nuria Ortega
How can people support your work?
It is not easy to raise the funds needed to effectively protect the gorillas and their habitats. I am therefore very grateful that so many people are contributing.
Please continue to do what you can!