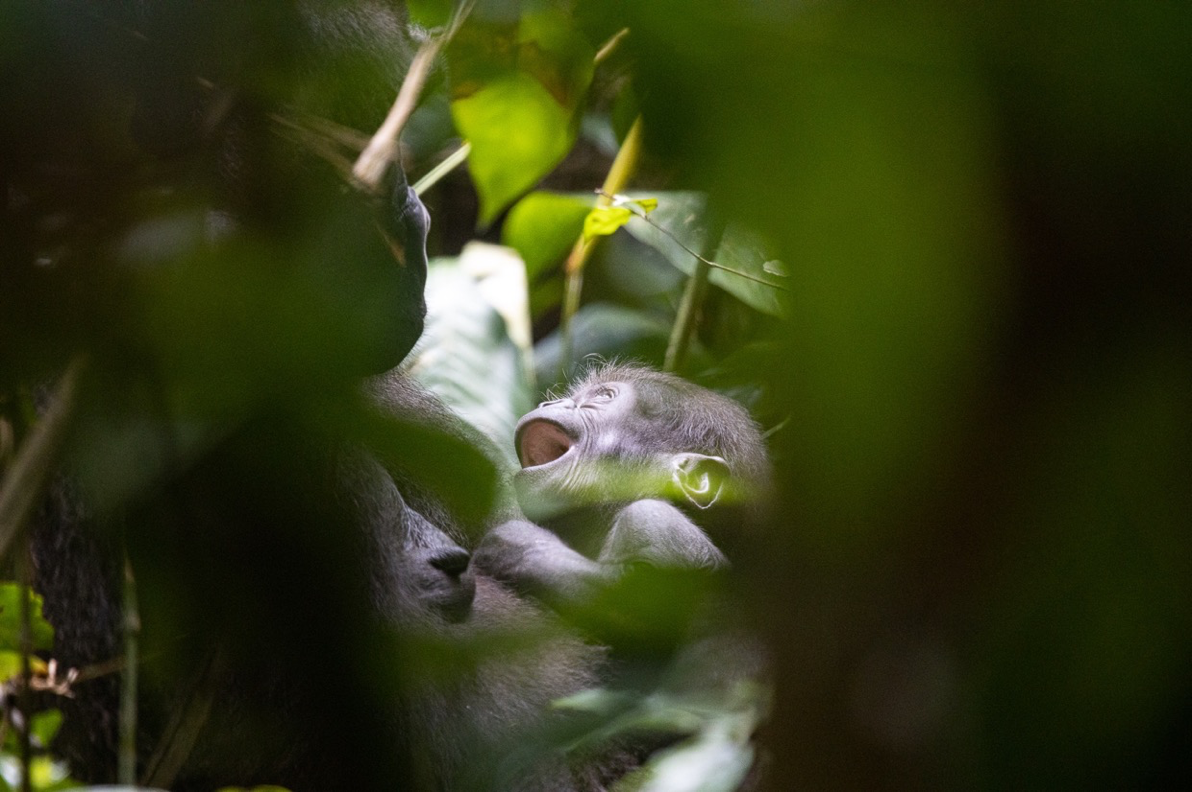 Nura Ortega
Mother gorilla Duma presses her one-day-old baby Bokonya to her breast as he lies sleeping in her arms. She can't take her eyes off him. Boyonka drinks and Duma gently takes his little hand in hers, pressing her lips on his fingers.
Moments like these are special glimpses into the lives of the wild gorillas I had the privilege to follow the gorillas of the WWF CAR gorilla habituation project for a year.
I have been back from the forest for a few months now. The past year, I spent listening and observing thee groups of wild gorillas.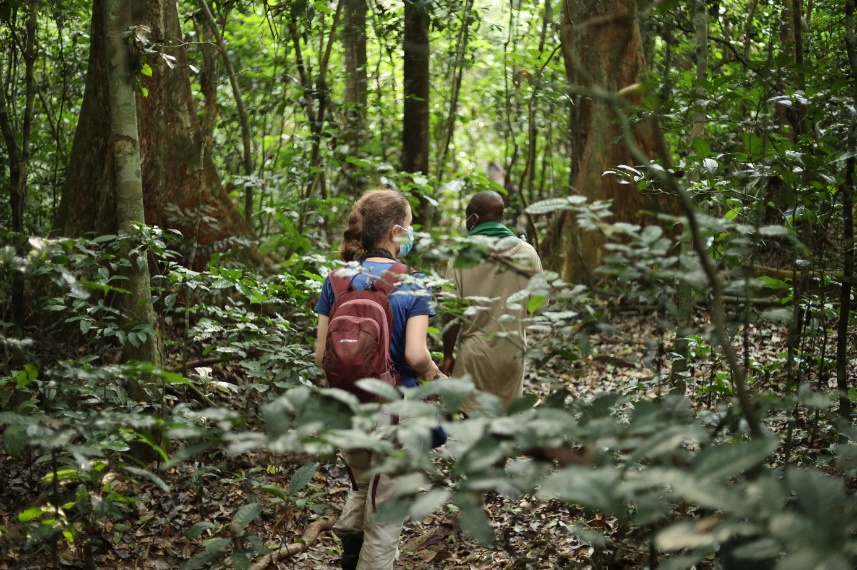 Stef Debethune
"With my doctoral thesis, I want to better understand the way gorillas communicate. Gorillas live in a small family groups with one silverback male, a few females and their children. They frequently make sounds and reply to each other's calls, as if they are having conversations. What are they telling each other? It is my goal to find that out in the coming years."
To collect my data, I went into the forest at Mongambe and Bai Hokou to follow the gorillas and record their behavior and sounds. The help the WWF team gave me was indispensable.
Without the amazing WWF trackers, I would not have been able to find the gorillas every morning and get back safely in the evening.
I had a great time in Dzanga-Sangha and  I am very happy and grateful to WWF CAR and my promoters Dr. Shelly Masi (Muséum National d'Histoire Naturelle) and Prof. Klaus Zuberbuehler (Université de Neuchâtel) for the opportunity to study the gorillas here!
"I dare say there are few people on this earth who know as much about gorillas as them. I really enjoyed discussing the gorillas with "my professors" and learned much from their opinions. And I had a lot of fun as well! My sincere thanks go to the whole team, who made me feel at home at this special place."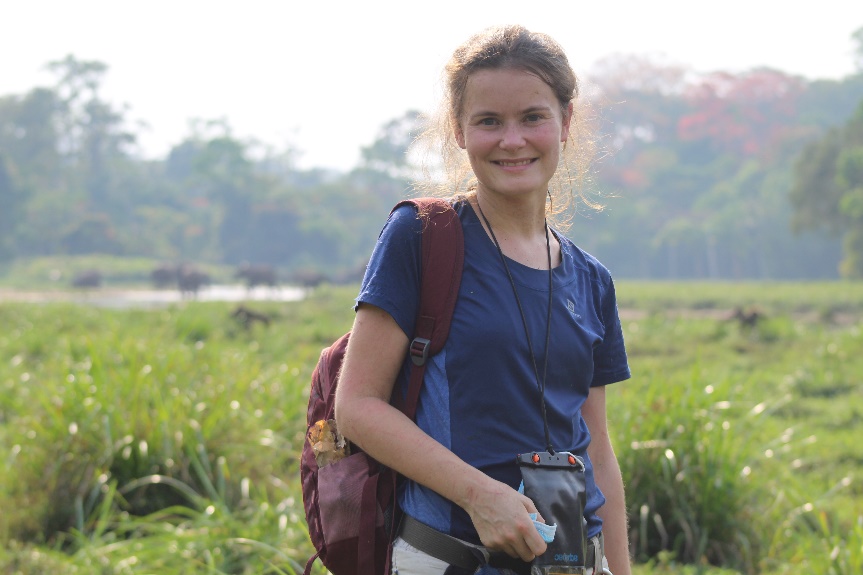 Paul Mboko