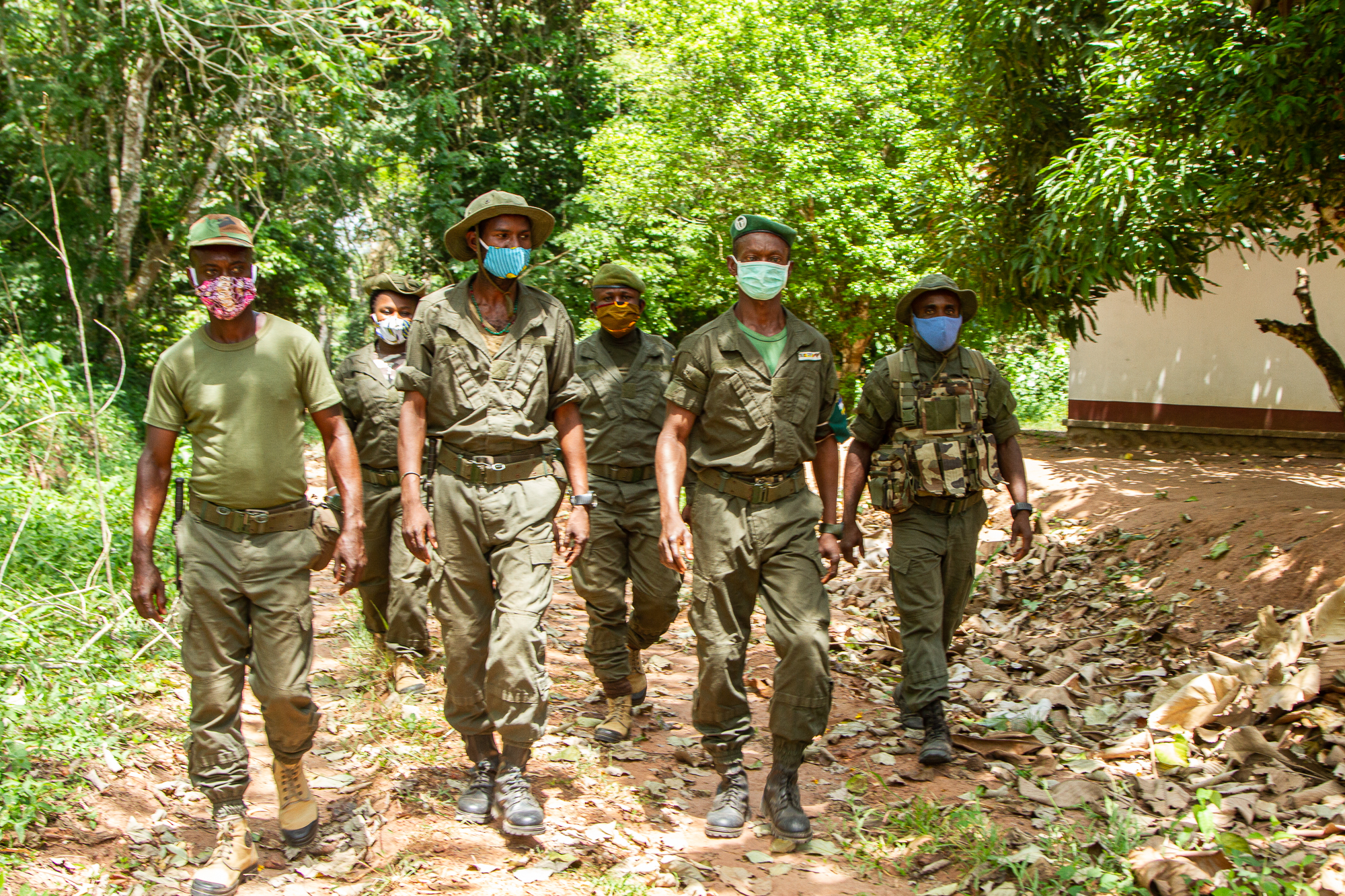 Nuria Ortega
A group of three BaAka girls had been attacked by an unknown man while walking home through the forest and one of them was abducted. The arriving police asked the ecoguards of the national park for help.
The ecoguards immediately formed a task force and searched the area – finally they found the girl and brought her back safe and sound.  She was brought to the hospital to assure that she had not suffered any injuries or physical abuse.
She was then taken to the WWF-supported Human Rights Centre for further investigation.
"The rangers acted immediately and tried to chase the man. Maybe he was scared because he released the girl and ran away."
Explains Luis, the park manager. Relief about the successful rescue is written on his face.
Thanks to their courageous and quick action, the ecoguards have demonstrated that a group of professional and well-trained park rangers not only protect nature, but also help people to feel safer in Dzanga-Sangha.